As usual, Sunday is reserved for digging out an old classic song rather than sharing any of our newer discoveries, and it's about time I featured one of my favourite bands in the world here. Besides, I'm going back home to London (don't remind me) today, so featuring a band I won't need to spend all day researching might be a good plan... and speaking of going home, we have Things To Do, so forgive me if this write-up isn't the best in the world, but it's going to be done straight off the top of my head in about two minutes flat. I was having a hard time deciding which song to go for, but
Casey
likes this one, so this one it is.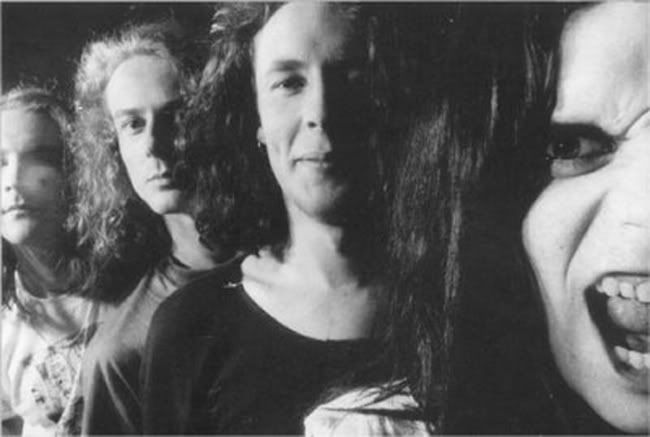 Formed in 1986 in Stourbridge, UK, out of the ashes of
From Eden
(the other founder members of which went on to form
Pop Will Eat Itself
),
The Wonder Stuff
started off as a four-piece consisting of singer/guitarist
Miles Hunt
, guitarist (and vocalist)
Malc Treece
, bassist
Rob Jones
("
The Bass Thing
") and drummer
Martin Gilks
(recruited from
The Mighty Lemon Drops
). This song,
Unbearable
, was their first widely-available single release (following the self-released
Wonderful Day EP
), and came out on
Polydor
in September 1987; the version you're listening to is a slightly different version from the
Eight Legged Groove Machine
album which was released in August 1988.
The Wonder Stuff
enjoyed considerable success on the UK (and to some extent, US & Australian) indie scene, known as they were for their raucous live performances and for
Miles Hunt
's big mouth. They split up in 1993 after 18 single releases (including 'Dizzy', recorded with British comedian
Vic Reeves
which reached number 1 in the UK charts in November 1991) and 4 full-length studio albums, playing their (supposedly) last-ever show headlining at the
Phoenix Festival
in Stratford-Upon-Avon. However, they reformed in 2000 for a string of Christmas reunion shows, playing to capacity crowds for five nights in a row at London's
Forum
as well as at
JB's
in Dudley, where the original line-up had played their first show more than 14 years earlier. More 'greatest hits' type shows were played over the next few years, but in 2004, the band returned with a new lineup (including the band's fourth bass player,
Mark McCarthy
(
Rob Jones
had left the band in 1990, and died in 1993) and drummer
Andres Karu
) and new material; the album
Escape From Rubbish Island
was released in September of that year on independent label
irl
. Since then they've been regaining popularity while touring the UK extensively, as well as notching up 35 dates across the US last spring. Their latest album,
Suspended By Stars
came out in March this year, coinciding nicely with the 20th anniversary of the band's inception.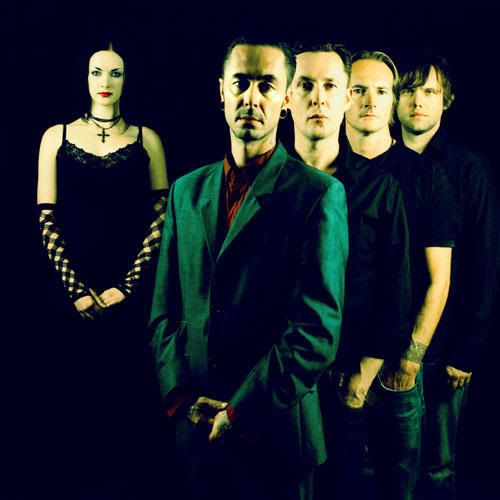 Anyway. Like I said, we have stuff to do... enjoy Sunday's chunk of bouncy indie-poppiness, and while you're at it check out their
website
, the very informative unofficial site
Room 512
(where you'll find various audio and video downloads amongst other things) and the band's
MySpace page
where you can hear some of their new material. Oh, and if you get the chance to check the
Stuffies
out live at any point (they're playing several UK dates this summer and most likely have a US tour coming up in the near future too), they really are one of the best live bands you could wish to see.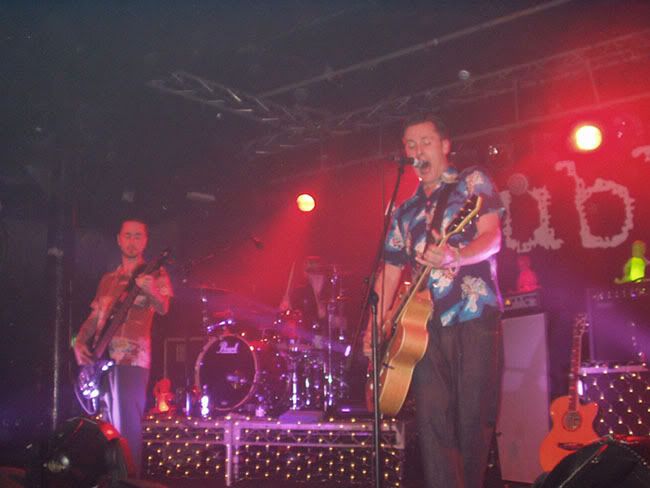 MP3:
Unbearable