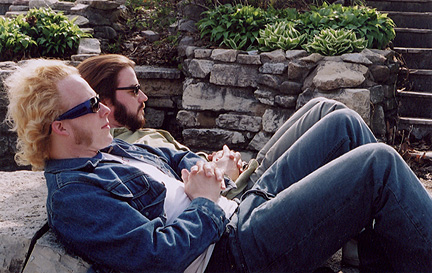 The year was 1996 and I had just graduated from
Ohio University.
Sometimes I'd like to tuck myself safely away back in my trashy old $350 per month (utilities included) college apartment back in Athens, Ohio. Today's music is something I vaguely recall from that time period and maybe you remember it also? I found this on a really well done
music blog
and everything started coming back to me once the music began. Funny how that works ah? If you recently started checking out this blog and couldn't guess, Sunday is reserved for classic music that is usually at least 10 years old. I hope you enjoy this one and if you have suggestions for other classics give me a shout. Next week has yet to be decided, however, I have some shoegaze (not the band you are thinking) for ya if nothing else comes my way.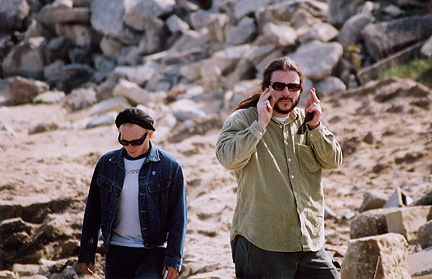 Ryan Bassler
and
Eric Haugen
are the duo from Champaign, Illinois that started honing their odd musical skills together under the Lorenzo Music banner in 1992. Due to the threat of a lawsuit by some random voice-over person they needed to change the band name and
La Musique Populaire (LMP)
is what they came up with. This song kind of sounds like
Ween
and another artist from that time period I can't put my finger on. Today's feature is from the band's 1996 release
Aunt Canada
. You can still purchase much of LMP's older material on their very own
PolyHoliday Records
label. The song is also part of a compilation called
Tiny Idols Volume 2
on
Snowglobe Records.
The release date is set for August 8, 2006 and there are plenty of lost indie bands from the mid 90's on it. Sadly, I can give you no further details on
LMP
and I can't even find a
MySpace
page for them. If anyone has additional information on this band please let us all know?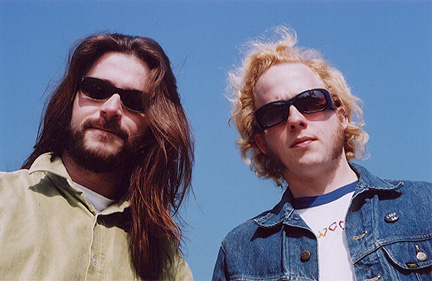 MP3:
Beautiful Noise