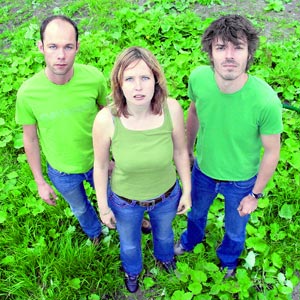 Ok... this is an insanely good way to start off the week. I first heard this while adding people to the
MySpace group
who had similar taste and I thought might like the band
Voicst
who were featured on there at the time. In the short time between hitting the
Sykosonics
MySpace page
and getting to the invite-sending part, I stumbled across some really good music. I thought I was just on someone's page that had a
50 Foot Wave
song playing but ended up looking twice. I then went to the
Sykosonics
website
and found plenty more music to download. Folks... thats how it happens here.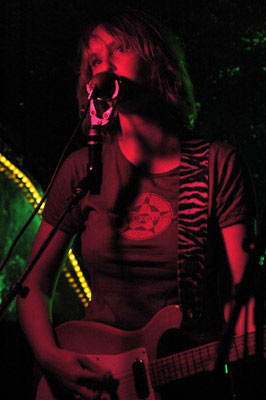 The song I ended up featuring is from the band's 2004 release
Ultralite
. This song (of the same name) was almost picked randomly for the feature spot.
Sykosonics
are from Amsterdam, NL and I swear they have to be influenced by
Magnapop
and/or
Kristin Hersh
. I also hear
The Duke Spirit
in there but wouldn't know which band came first. They are on the
THAT DAM!
record label.
In the small portion of bio that can be read in english, they explain the sound as similar to
The Breeders
. You see?... another Ohio band connection. Gotta love it. There really is no sub-par song I can find from this band... Very solid indie rock. I'll feature new
Magnapop
if
Michelle
buys this one for me?? xoxo
MP3:
Ultralite