I featured
Asobi Seksu
at the end of last year around Christmas time. I try not to re-feature bands unless they have a new release I really like on the way. With that said, this was the perfect excuse I needed to feature this wonderfully dreamy band from NYC again. This song,
Red Sea
, is from the soon-to-be-released album
Citrus
. It will be available June 1st and you can pre-order it now from the band's label
Friendly Fire Recordings
.
Red Sea
starts off quietly and builds into a fever pitch towards the end. I can think of no better way to spend 7 minutes and 45 seconds than this song. They also have a
MySpace
page for tour dates and suchlike.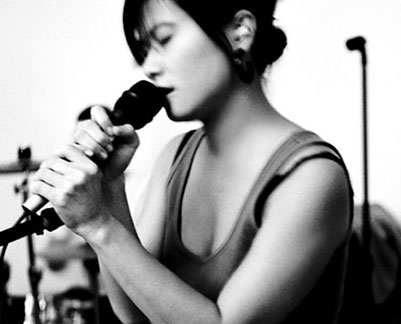 Here is a quote from the band's bio:

Asobi Seksu have outgrown the comparisons to My Bloody Valentine and Lush, and have finally realized their potential as one of New York's greatest bands. True to its name, Citrus is every bit as sweet and delicious as it sounds.
... I'll have to agree.
MP3s:
Red Sea
and
New Years