Where do I start when it comes to my favorite musician of all time?? This is going to be a tough one so I'll just start typing and see where it takes me. This is a man who many people will tell you defined an entire genre of music. Today's song is from
Bob Mould
's untitled 1996 release that is affecionately referred to as
Hubcap
. Let's get started.
As many of you know,
Bob Mould
was most of the driving force behind the early 80's band
Hüsker Dü
. They were the first hardcore band to sign onto a major record label (
Warner Brothers
) and are regarded as one of, if not the, key bands that influenced what we now term Alternative Rock. I must have caught on around 1984 when a friend's older brother had
Hüsker Dü
blasting from his bedroom window while we played touch football in the street. We all wanted to know what it was. It was
Zen Arcade
.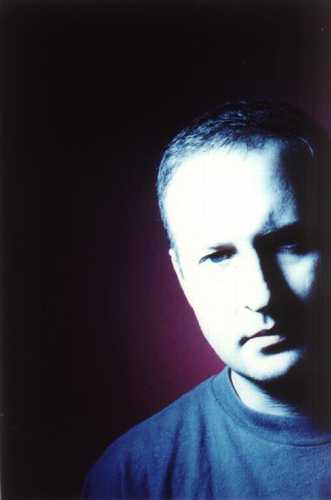 After
Hüsker Dü
,
Bob Mould
set out on his own with his first solo release in 1989.
Workbook
took a much different direction than his previous work. It's one of my definite favorites. During the early 90's,
Mould
formed the band
Sugar
which received far more radio attention. This band offered his sound to those who were just discovering alternative music during its new found popularity.
The late 90's saw more of
Mould
's solo work and eventual disappearance from the radar. It turns out that
Bob
had become part of the creative team for WCW pro wrestling!! He was also living in NYC and dabbling in electronica. He had an electric dance release under the name
LoudBomb
and a hybrid electric/rock album in 2002. He still is part of a live DJ performance series
Blowoff
in his current home of Washington D.C. with artist
Richard Morel
.
Bob Mould
returned for 2005 with
Body of Song
and the sound plenty of us know and love. He tours quite frequently now and also has a blog to check out. Check my
MySpace blog
also for a ton of pics from Oct. 2005 in Detroit.
MP3:
Thumbtack
Bob Mould's
blog