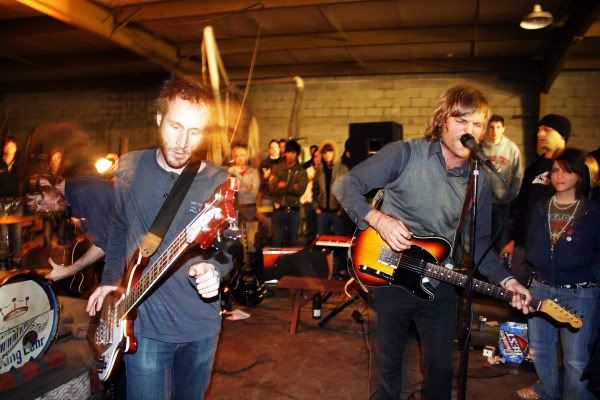 In case you haven't heard them,
Cold War Kids
are a great indie rock band from Whittier, California. For some reason I'm reminded of the later
Tar Babies
material when I hear their music. It might be the distressed vocals I would liken to that of
Bucky Pope
. This song is from their Jan. 2006 EP
Up in Rags
. There are another couple of mp3s to listen to on the Cold War Kids
website
. Both of the band's EPs are available on
Monarchy Music
for $7USD apiece.
They just finished a tour with
The Two Gallants
but will be back at it with an extensive tour in June with
Tapes n Tapes
. Check the Cold War Kids
MySpace page
for more info and dates.
MP3:
Hang Me Up To Dry