Let's go to the Netherlands for a band whose name comes from a South African slang word meaning "manic energy". Voicst is a 3-piece from Amsterdam that is gaining notoriety quickly. One of the band's latest songs
Whatever You Want From Life
is currently featured on the
EA Sports
video game
FIFA World Cup Soccer
. The song featured here is also from the band's latest release
11-11
that will be available in the US early July.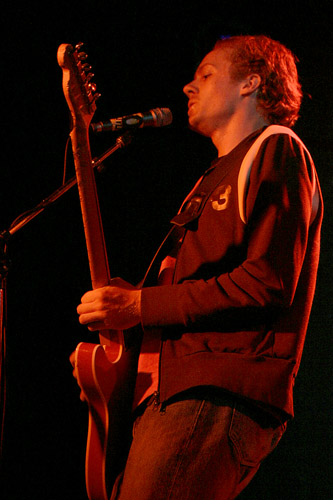 Go to the
Voicst
website
to see and hear more about them. They have their very own label,
Duurtlang Records
("duurt lang" is Dutch for "takes a long time") and a
MySpace page
also. I found it funny that they list their sound as "somewhere between Beyonce and The Melvins".
Happy Saturday...this is good stuff.
MP3:
Dazzled Kids