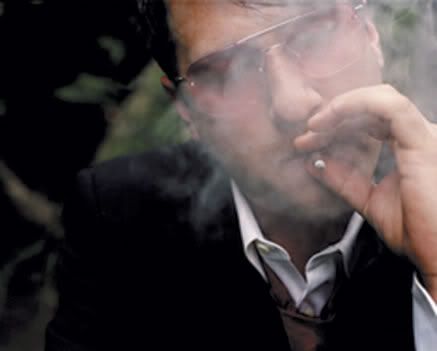 Once upon a time (a very long time ago...don't ask) I was getting ready to start school at Ohio University in Athens, Ohio. One night I made my way into a small punk rock club where a band was playing upstairs. I went up to find four guys on stage playing
Pink Floyd
covers to a mostly empty room. I stuck around for three or four songs but that was all I could take. It was awful. The name of that band?
The Afghan Whigs
from Cincinnati, Ohio. It's kind of funny now, seeing as they are one of my favorite bands of all time.
At the end of the 90s, during record contract disputes and after the
Afghans
dissolved, front man
Greg Dulli
formed
The Twilight Singers
. Since then there have been 3 LPs, an EP and
Greg Dulli
's solo release,
AmberHeadlights
, in 2005. The lineup of the band changes frequently and with every new release. The song
Bonnie Brae
is from the new LP
Powder Burns
that will be in stores May 16, 2006. It is also available from the band's label
One Little Indian
. This is one of the more well known artists I've featured here, but the song was so good I couldn't resist. The music of
Greg Dulli
is always a favorite for me. I think most every girl I've dated has said the same thing about him... that he's got the worst voice they've ever heard, but also the sexiest. Check
The Twilight Singers
MySpace page
to hear more also.
MP3:
Bonnie Brae